27 Sep 2017 15:56
Excellent !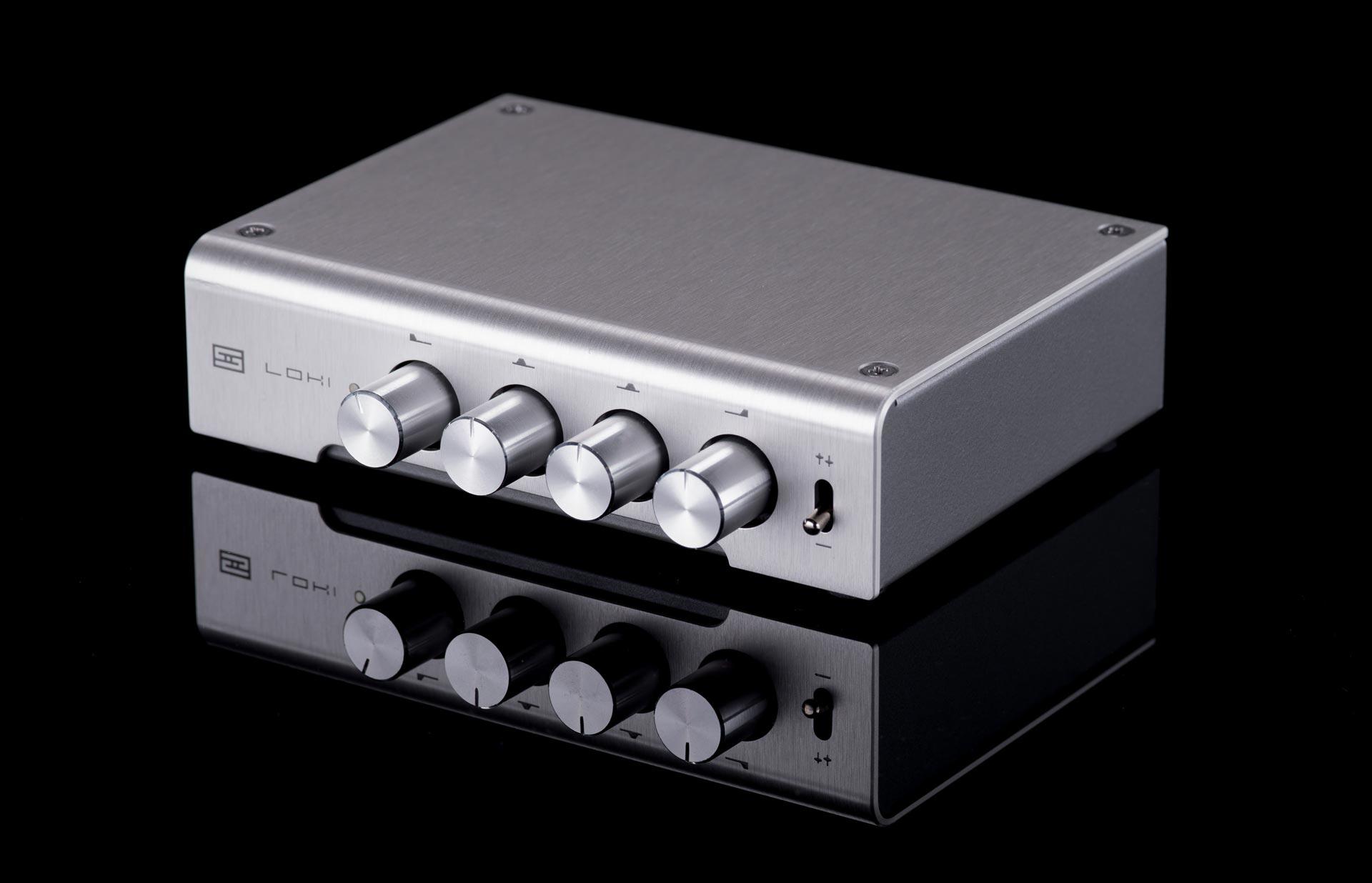 Frequency Response:
20Hz-20Khz, -0.1db, 2Hz-850KHz, -3dB
Maximum Output:
10V RMS into 10K ohms
THD:
Less than 0.002%, 20Hz-20KHz, at 2V RMS in/out, pots centered, active stage enabled, less than 0.01% at any potentiometer setting
IMD:
Less than 0.002%, CCIF
SNR:
Greater than 109db, unweighted, referenced to 1V RMS
Crosstalk:
-80dB, 20Hz-20KHz
Output Impedance:
75 ohms
Bands:
20Hz, 400Hz, 2kHz, 8kHz
Adjustment:
+/-12dB at 20Hz and 8kHz, +/-6dB at 400Hz and 2kHz
Topology:
fully discrete, all-bipolar, symmetrical current-feedback design with no capacitors in the signal path and DC servo
Filtering:
capacitor-gyrator for 20Hz, capacitor-inductor (LC) for all other bands
Power Supply:
"Wall wart" style 8VA 16VAC transformer, regulated +/- 17V rails
Power Consumption:
4W
27 Sep 2017 16:12
rudra.v a écrit:

Output Impedance:

75 ohms
Ca se place où du coup, entre le DAC et l'ampli ?
edit : oui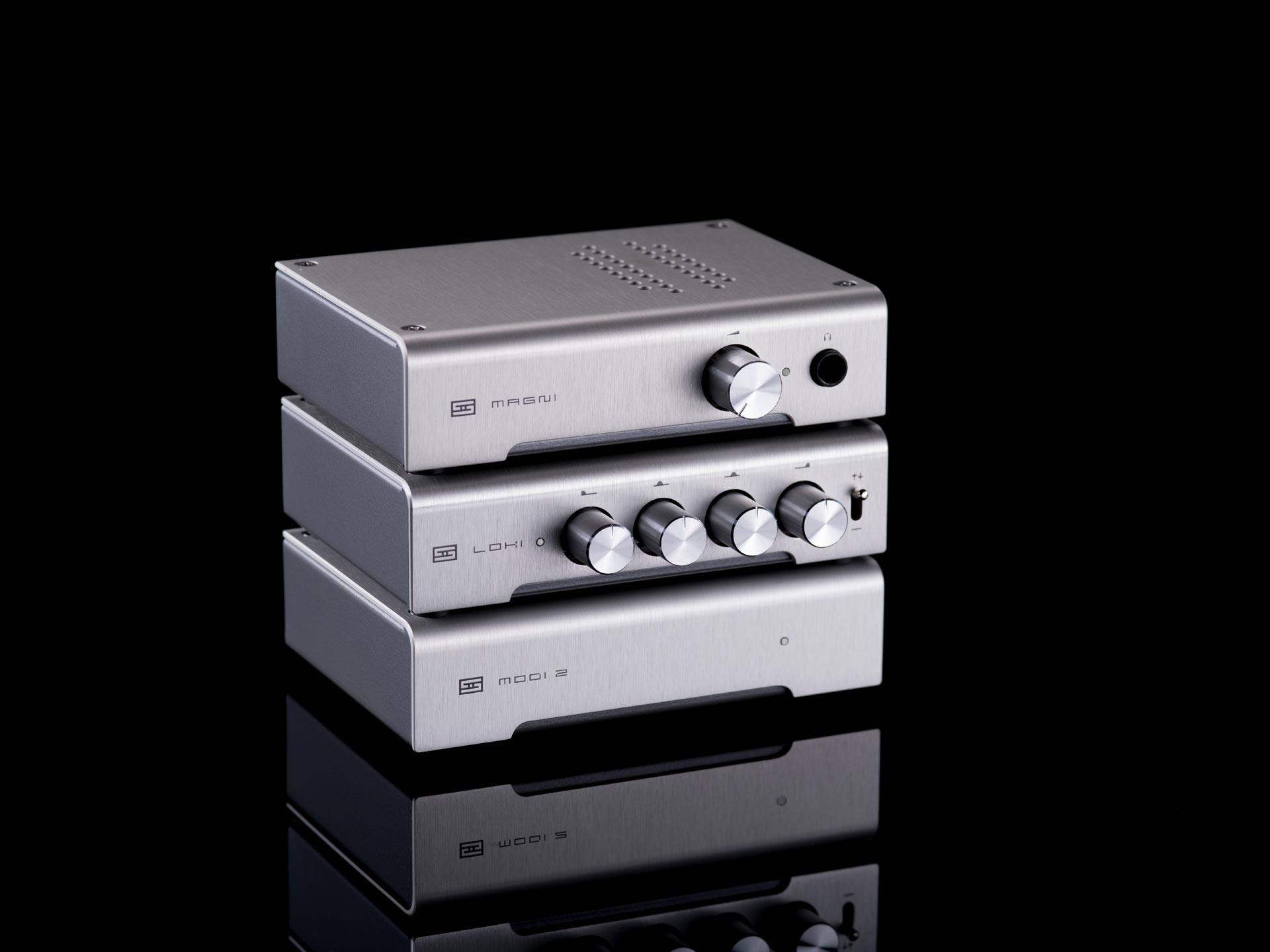 Pas mal ce truc !  
27 Sep 2017 16:14
ouep. C'est bien ça le soucis à mon avis.
AMHA Ils auraient dû faire un EQ traitant le signal numérique.
27 Sep 2017 16:18
Si on excepte la poignée de geeks qui bidouillent de l'EQ paramétrique sur ordi, ça va intéresser beaucoup d'audiophiles. Gros succès en perspective !
27 Sep 2017 16:21
Au passage, on notera que pour "à peine" 300€ on a un Behringer DEQ2496 avec entrées et sorties numérique, DAC, entrée/sortie XLR et, bien sûr, un égualiseur paramétrique 61 bandes.

Oui, c'est 2 fois plus cher que le loki, mais ça ne reste "que" 300€, et là, on a un truc vraiment complet... Si on veut chipoter, on peut dire qu'on a pas d'entrée sortie RCA... Mais comme le but est de traiter le signal en numérique...

Moi, y a pas, ce loki me laisse de marbre... Et c'est bien le premier produit Schiit qui me fait cet effet là...
27 Sep 2017 16:37
Le Behringer, c'est la version externe de l'EQ paramétrique sur ordi. Je n'ai pas un seul ami audiophile qui utilise ça ou autre chose du même genre. Alors que le Loki mini, c'est d'une simplicité enfantine et je fais suffisamment confiance à Schiit pour penser que le résultat est à la hauteur. Le XBass des iFi iCan a bien contribué au succès des appareils, et je suis convaincu que ce Loki mini va se vendre par palettes...
06 Oct 2017 17:29
Cooool. Pour moi qui n'écoute en sédentaire qu'avec Tidal (donc sans égaliseur) sur mon X5III et un petit ampli Schiit, voilà un produit qui me semble fort intéressant.
Vivement les premiers retours.
06 Oct 2017 17:57
J'en colle ici le meilleur :
Now the real reason you want a Loki is that it is a major league trip toy. It will keep you up at night twiddling. It is a phuc ton of fun. Not suitable for the constipated types on the high floors of the audio shows with their stupid expensive systems and 10 songs total on their server. It does not have to be serious. It clearly produces audible changes. Nothing even there to annoy sound scientists. It is analog!! Glorious analog!!!

Digital equalizers SUCK. A to Ds in front, resolution loss in the middle, D to As on the ass end. Much finer control, yup, parametric, can be, much harder to use, yup, and even worse if you do not know WTF you are correcting. The more you adjust, the more you lose. Did I say, sound like ass?? Oh, and expensive to sound less like ass.

I'll take a Loki any day where I don't have to grit my teeth while I listen, I still have infinite settings to play with, and can improve things to the extent I do my homework. This is very different from the Gadget, which adjusts to one clear advantageous position on one pot which gives you the "ahhhs".
14 Oct 2017 12:01
Bon, ben le Loki mini fonctionne super bien. J'aurais préféré un EQ à 5 bandes pour encore plus de précision, mais ça fait vraiment très bien le job sans occasionner la moindre distorsion. Là, on a 20 Hz, 500 Hz, 2 kHz et 8 kHz. On doit avoir un Q=1, voire un peu moins pour assurer une bonne progressivité de l'effet. Je ne m'attendais pas à un tel niveau d'efficacité. This is good schiit, et le super-combo Schiit Modi multibit + Loki mini + Vali 2 devient vraiment une solution universelle à prix accessible.