Final Words
It's not easy to go back to in-ears when you've fallen for the best headphones of the moment.
To the question : can in-ears reproduce the same mass sound as that audible through headphones ? my answer is clearly no.
To the question : can in-ears give me the same pleasure as listening to headphones ? Infinity made me change my mind, and the answer is yes.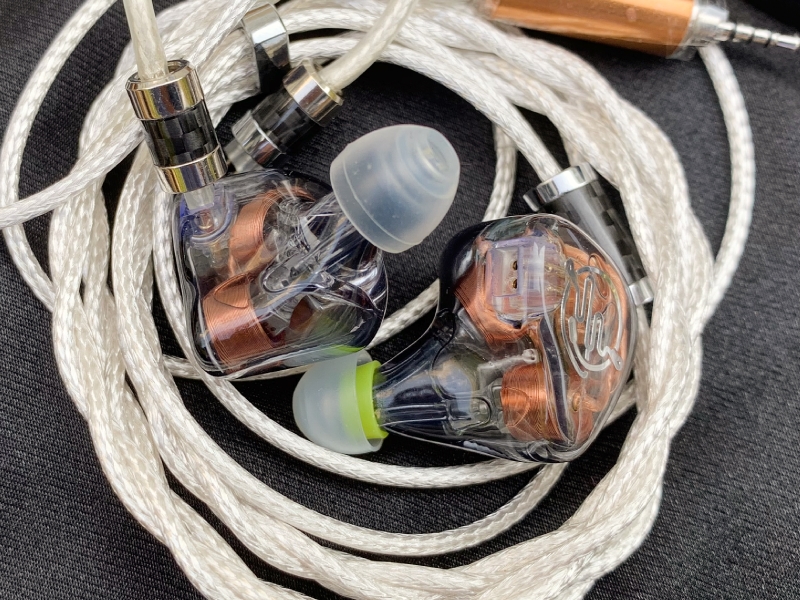 The first thing that strikes us when listening to the Infinity Mk2 is the combination of the transparency of the best open headphones with an energy that is out of nowhere. It's unlike anything else in the in-ear market, and you have to look to the good open headphones to find such mastery and ease in reproducing the complexity of a musical message.
The second is this impression of fullness of sound at low regimes associated with dynamics that provide absolutely unique accelerations, with instantaneous transitions from shadow to light, from pianissimo to fortissimo, from murmur to storm without difficulty and without any glass ceiling. You can compete with a Utopia or a Stax in this field.
The third is the quality of the silences between each note, the beauty of the extinction of these, especially on the piano or the violin, which gives a remarkable relief to the recordings as one rarely hears on this type of transducer.
The fourth one is the chameleon side of these in-ears which give the feeling of playing differently each recording, and offers on each of them to discover a different palette of tones from the previous recording. One can also compete with a Utopia or an Empyrean on this point.
All in all, Infinity gives a very lively and realistic listening experience whether it is a piano recital or a symphony, which is rare for in-ears. This being said, combining Infinity Mk2 and the Evolution Cooper cable we are in the price range of a very good headset, or even above. The choice will therefore be made on the habits of each one, but whatever happens, the listening pleasure will be of great intensity.
Original feedback in french : http://www.tellementnomade.org/rhapsodio-infinity-mk2-le-new-deal-venu-de-hong-kong/
Tellement Nomade Forum : http://www.tellementnomade.org/forum/index.php